Since it's my birthday today (yay, I hate every second of being an adult), I decided to make a little selfish post about the books I'd buy for myself immediately if I had the chance.
Erin Morgenstern
This story about a circus that arrives without warning and opens only at night is something that's been on my TBR list for ages.
Patricia Highsmith
The story about Carol and Therese that was made into an award winning film simply had to make this list.
Naomi Novik
I cannot even describe how I long to read this fantasy novel. It's been up high on my TBR list for months now.
Colleen Hoover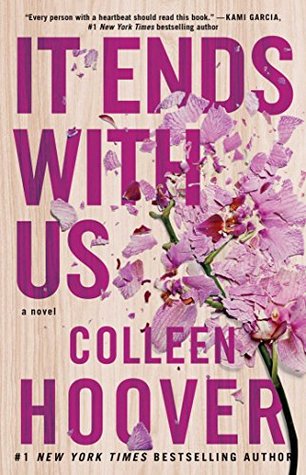 Does this choice even need explaining? I simply live for CoHo novels, and I've read so many positive reviews on this one that I just need to read it.
David Levithan
This LGBT book about two boys trying to set the world record for the longest kiss simply couldn't not be on this list, right? Especially when I know how good Levithan's writing is from Will Grayson, Will Grayson.
So, now that I shared my birthday wishlist with you, I have to ask you! What are the TOP 5 books you'd buy yourself for birthday? And have you read any of the ones on this list?